Regular price
Sale price
$25.00 USD
Unit price
per
Sale
Sold out
Want to know how to score your very own Bennett Witch Candle?! Head on over or reach out to The Alley Gift Shop at the Mystic Grill in Covington GA! We're proud to partner with such an iconic location that's in the very heart of where the Vampire Diaries, The Originals, and Legacies was filmed. For more info head on over to The Alley Gift Shop at the Mystic Grill Website and reach out!
What is a Whipped Candle?:
A whipped candle is a candle made by pouring a classic candle base, then whipping some candle wax and piping it on top of the base like you would a cupcake! Its a fun new technique that gives your normal boring candle some pizazz. This creative style has become signature for us, and we are excited to say that you still get the same strong and safe candles you've always loved from us, just a lot more unique and fun which is what we love to do. All of our candles, regardless of style, are made with a soy blend wax base, and we only use eco-safe colorants, phthalate-free fragrances, and/or glitter.
Fragrance: Palo Santo - This calming luxury fragrance blend is utterly magical. With notes of citron, vanilla orchid, and heliotrope. Middle notes of amber mist, tonka bean, and palo santo. And bottom notes of black cedar, guaiacwood, and oakmoss. There are really no words to describe how great this new personal favorite is.
Toppings: Eco-friendly glittery feathers made of wax, and a genuine piece of Palo Santo that has an inspirational saying carved into it so you can create your own magical experience if you want to!
Size: 14oz
Directions: Before burning, remove piece of Palo Santo on top of candle, always straighten and trim the wick to ¼ inch. Long or crooked wicks can cause uneven burning, soot, dripping or flaring and can be a fire hazard. Keep the wax clear of wick trimmings, match pieces and debris at all times. Always burn a candle on a heat and fire safe surface that is fire resistant, and sturdy. Never burn a candle longer than 3 hours at a time.
Share
View full details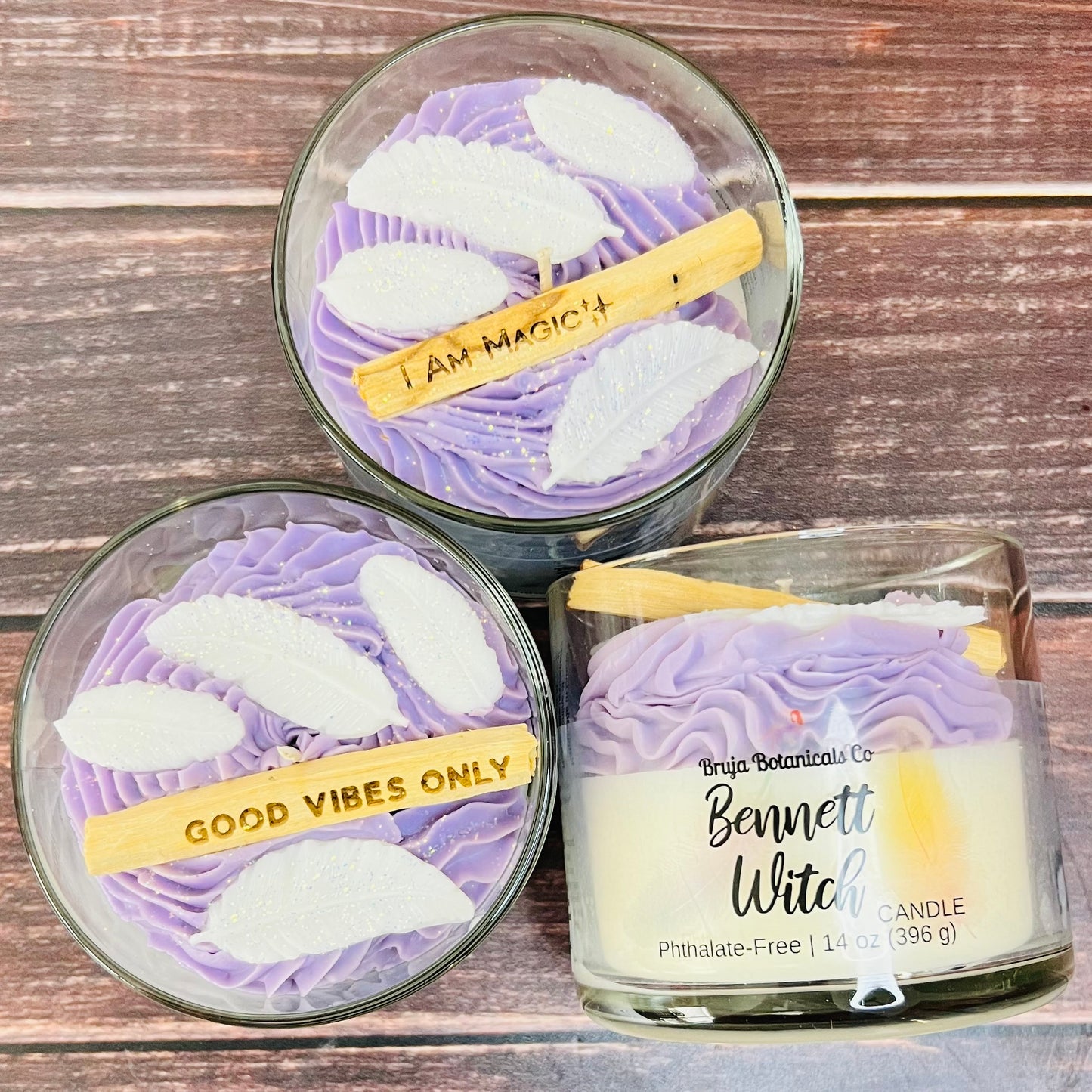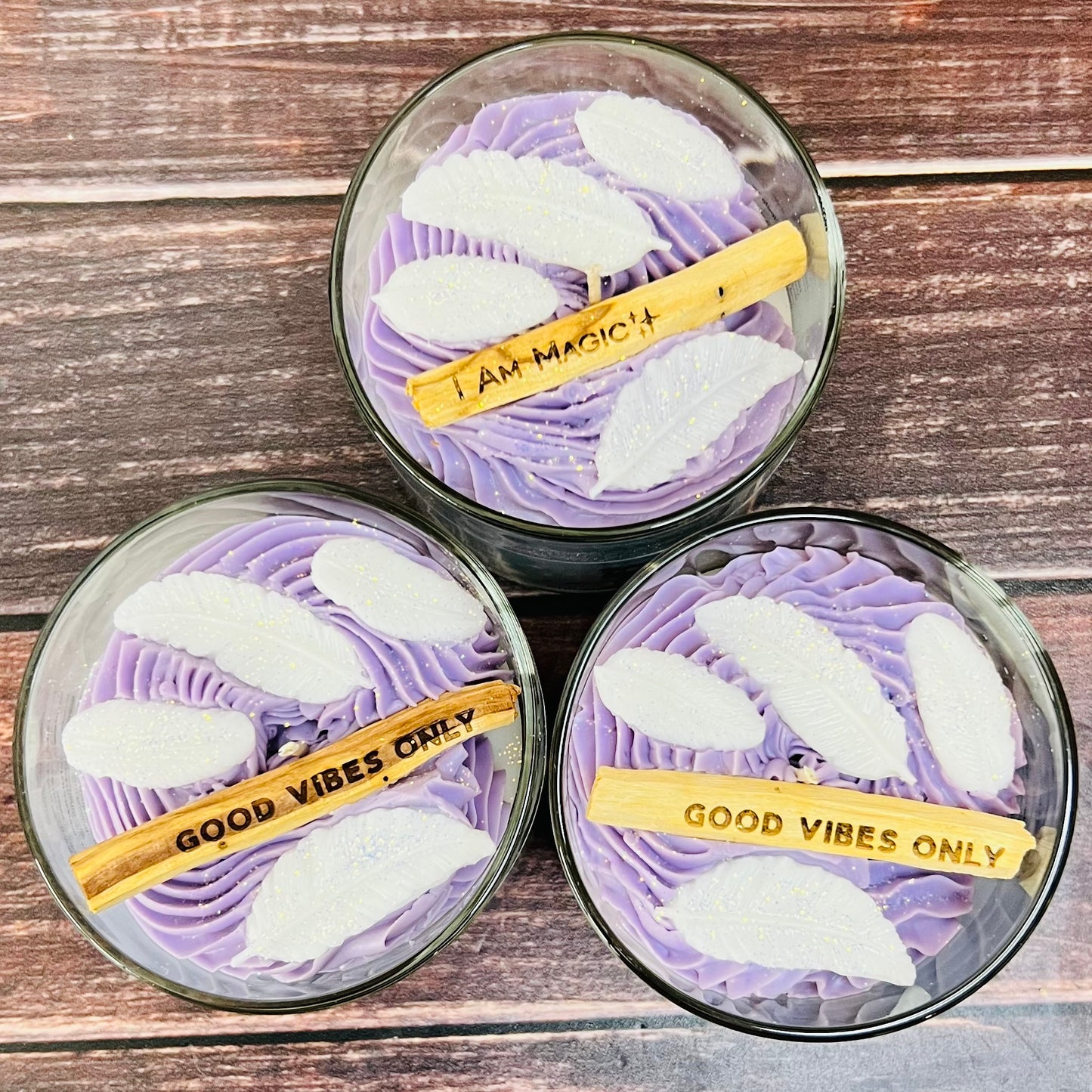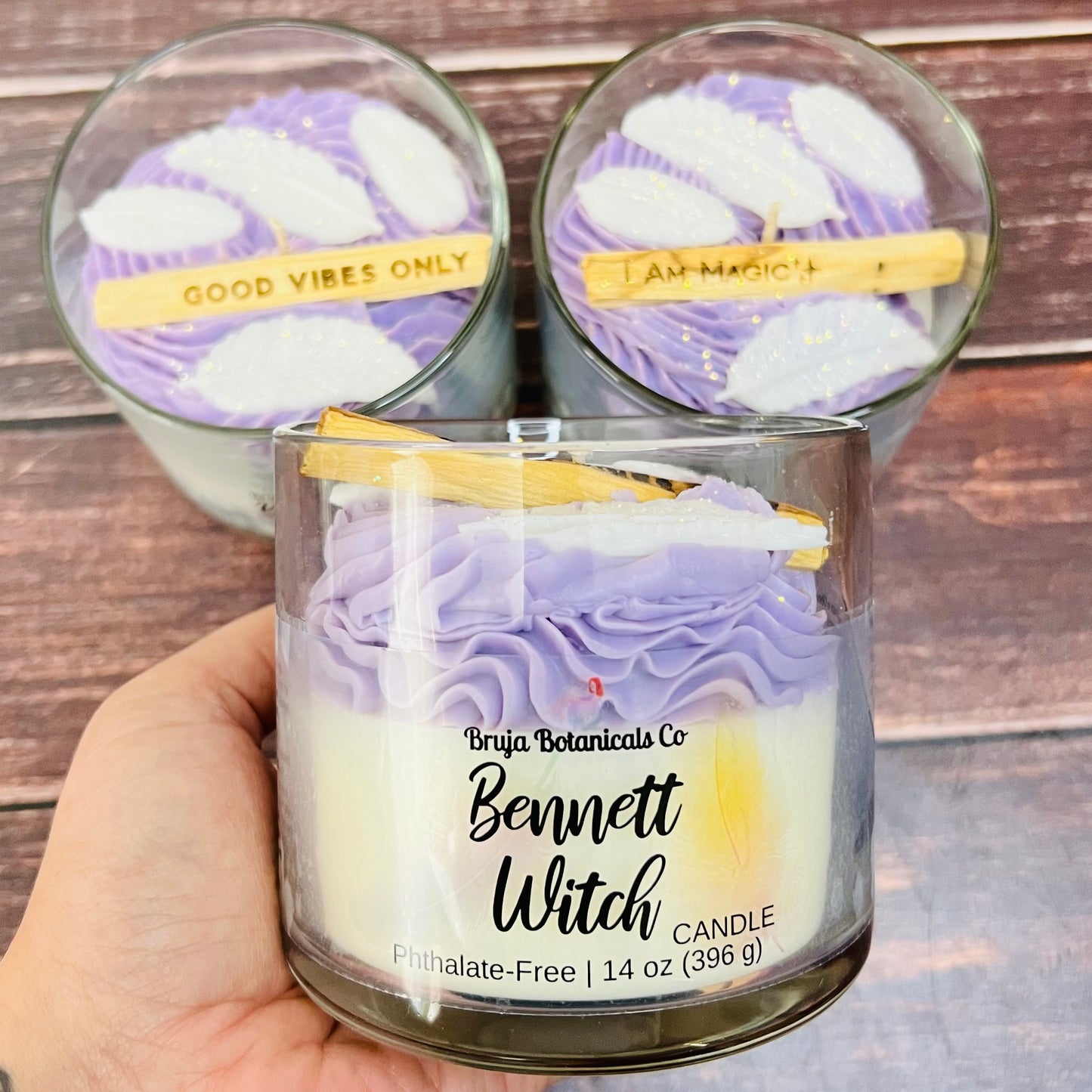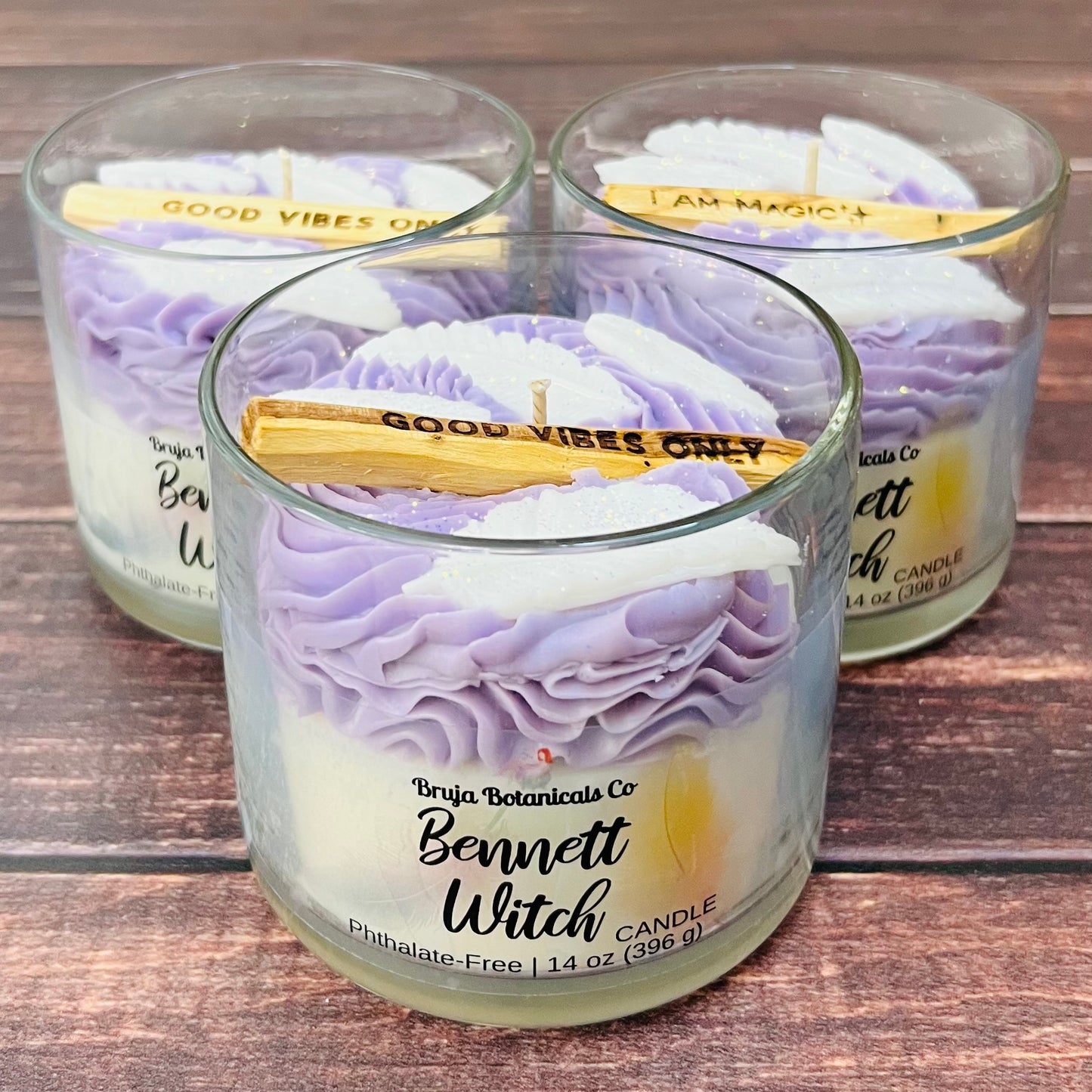 Love it
It's so cute and it smells amazing!!